Dassault delivers medical Falcon 2000LX to China
On 23
November, Dassault delivered a Falcon 2000LX business jet to Chinese
medical evacuation provider Beijing Red Cross Emergency Medical Center (999). The
large-cabin business jet – a former customer demonstrator – is the first
fixed-wing aircraft in Chinaequipped to perform air ambulance missions, according to the French airframer.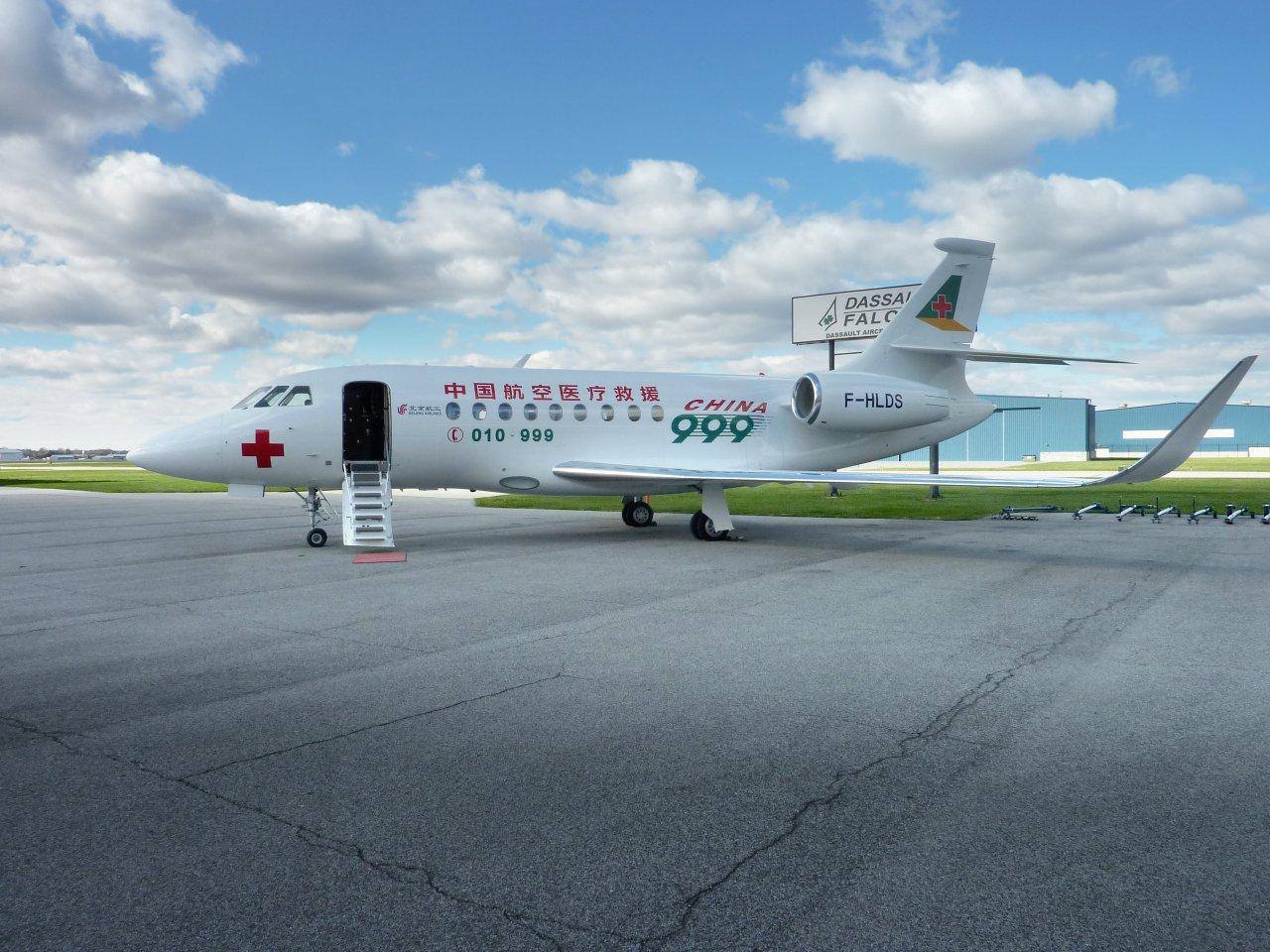 The
company fully outfitted a Falcon 2000LX airplane, the first wing aircraft in China fully
equipped to perform air medevac services. It is equipped with an electrical
patient loading system, a full medical suite, and an electrical power supply to
support a complete medical module. A stretcher with dedicated lighting, a
three-bottle oxygen supply and monitoring and analysis equipment are part of
the plan's medical module.
Special
devices including defibrillators, electrocardiographs, echographs and a blood
bank will also be able to assist patients transported by the plane.
Dassault
says 999 was the first air medevac provider in China to launch a
"three-dimensional rescue package", combining ambulances, helicopters
and fixed-wing aircraft. "In the decade it has been in operation," it
continues, "999 has provided pre-hospital rescue and medical treatment
service for over 3 million patients."
The
2000LX and its short-field stablemates, the LXS and S, are the latest of seven
different Falcon 2000 models that have been introduced by Dassault since the
first iteration 20 years ago. "Despite its long pedigree, the 2000 remains the
most popular business jet in its segment, with more than 550 units currently in
service worldwide," the company says.
Two
other medevac-configured 2000LXs are in service with the French air force's ET
60 squadron – formerly dubbed ETEC.
Falcon
2000LX is a modification of the Falcon 2000, differs from the previous (Falcon
2000EX) with the increased maximum range of 7,400 km at a speed of
Mach 0.80 and a best-in-class climb speed – 12,500 meters for 18
minutes. As regards jet fuel economy, Falcon 2000LX is the best in the class of
heavy jets. This means that in the case of intensive use of the aircraft the total
cost of the content will be significantly lower than the content of its competitors.
Falcon 2000LX received EASA and FAA certification in April 2009.
Source – https://www.flightglobal.com/