Daily Archives:
01.12.2015
On the
eve of NBAA 2015, Airbus announced the inaugural three
members of its newest maintenance, repair and overhaul (MRO)
solution for the 170 plus ACJ owners worldwide, which
it has dubbed its Airbus Corporate Jet Service Centre Network. The initial trio
of service centers that will have dedicated ACJ turnkey
services include: Airbus Corporate Jet Centre (ACJC)
located in Toulouse, France;
Sepang Aircraft Engineering in Malaysia;
and Comlux America (Booth N5506) in Indianapolis, Ind.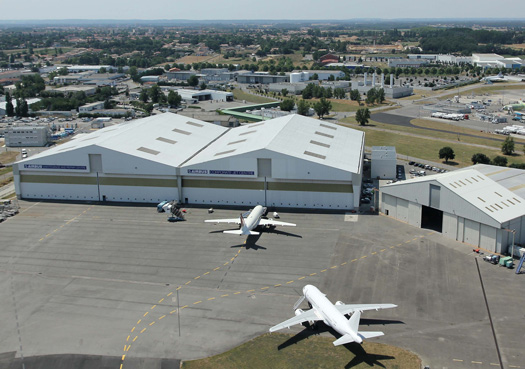 ACJoperators already have access to a comprehensive support program and single
point customer support through the manufacturer's corporate jet customer care
center (C4you) team. The Airbus C4you
program also encompasses training and customized maintenance programs, along
with technical advice, spare parts and an elaborate worldwide training network
for ACJ owners and operators.
"This
helps us go a step further in caring for and responding to the particular needs
of the business aviation community worldwide," said Benoit Defforge, managing
director, Airbus Corporate Jets (Booth 4533). The company plans to grow the MRO network in the coming months. The expanded network will
continue to be composed of companies that are either owned or controlled by
Airbus, as well as a few choice independent MROs that
meet or exceed ACJC standards. All of the ACJC MROs will have the ability to
perform line and heavy maintenance, cabin-refurbishing, and cabin and system
upgrades that conform to OEM specifications.
Source – http://www.ainonline.com/