Monthly Archives:
February 2016
A Sukhoi Superjet 100 designed for the State Border Service of
Kazakhstan made its first flight from the plant in Komsomolsk-on-Amur, Russia,
on February 25, 2016. According to http://superjet.wikidot.com/,
this was the 101st SSJ aircraft with its serial number 95096 and
97002, as a temporary registration.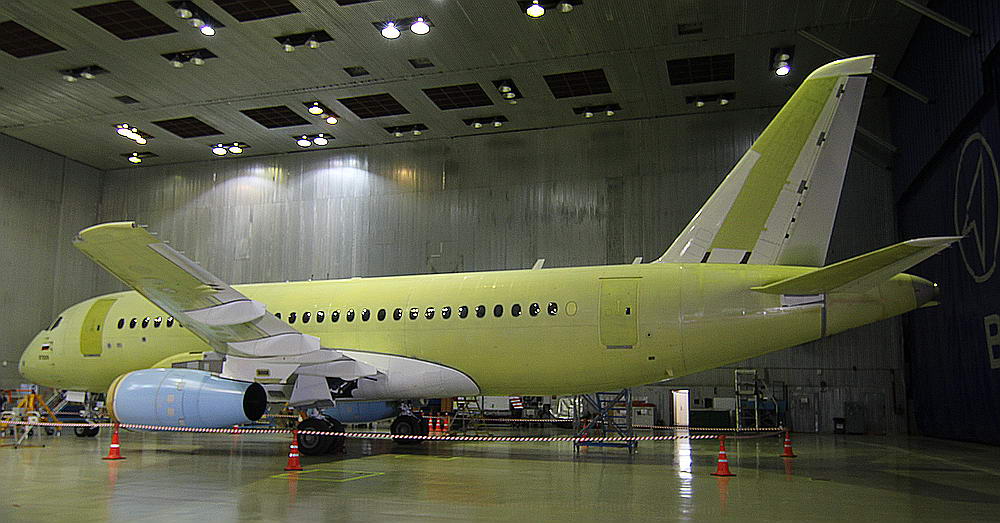 As previously reported by BizavNews, according to the public procurement
website, since the middle of August 2015, there has been an open request for
proposals for the customization of the Sukhoi Superjet 100 aircraft for the Kazakhstan's
State Border Service (with its superior interior to equip the RRJ-95 aircraft for
the State Border Service of Kazakhstan).
According to the annex to the technical requirements, the passenger
cabin is designed to carry up to 59 people. The passenger cabin is divided into
five zones including the front service area, the first, second, third cabin and
the rear service area. There are plans that the interior of the "first passenger"
will be equipped with two swing-out chairs, two tables and a sofa, whereas the business-class
has 12 seats and the economy class contains 45 seats.
Also, the specifications stipulate that the passenger cabin shall provide
some place to install satellite communications systems and Internet on board.
In addition, there are plans to install a passenger entertainment system on
board including AirShow, 22-inch monitors, quietest headphones, DVD and a BLu-Ray
player, USB ports and personal remote controls.
Currently, the foundation of the air fleet of the Kazakhstan's State Border
Service includes such aircraft, as Antonov An-72/74, Tu-154, Tu-134AK,
AN-30A-100, An-26, Yak-40 and Mi-8AMT (MI-171 / MI-172).
Source – http://www.bizavnews.ru/