Monthly Archives:
November 2016
Ordinary travelers have no idea about this, but for the rare lucky,
traveling around the world on private planes, landing fees play a really
important role. Sometimes the most expensive airports are completely
unpredictable! Let's see what are the transportation hubs popular among the "rich
and famous". Compare the world's airports from Salzburgin Austria to Darwin in Australia.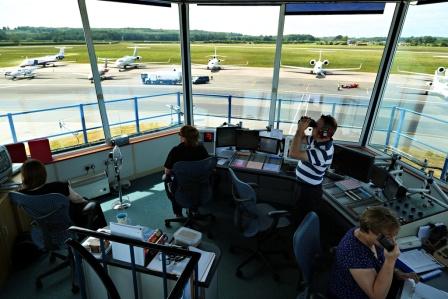 Traveling in private jets has recently become a real trend. In the U.S. in 2013
(latest statistics), 2.5 million private flights were recorded. In Europe – 705,000. This is a huge, growing market, working
on the "rich and famous". Approximate total turnover of this business
segment in Europe is $ 16 trillion, and in America – 17. Most downloaded
private hops days – this, of course, major sporting events. Maximum landing
fees would have to pay for those who decide to arrive at the Super Bowl in the United States or the Grand Prix in Monaco. Airline
«Private Fly», specializing in private airlines, estimates the flight from New York to Glendaleon the Super Bowl in US $ 38,000 for a medium-sized aircraft, and US $ 54,000
for long-haul aircraft. This is the cost of flying in both directions. Journey
to the Grand Prix in Monaco,
oddly enough, more accessible. You will pay US $13,253 for a flight from London to Cannes and US $
13,343 – from Londonto Nice. The Private Fly Company states that one of the most popular
destinations in the U.S. is
a short flight between Los Angeles and Las Vegas. Boarding fee
for this trip is US $4,340. In Europe, the greatest demand is for a flight fromMilan to Rome.
This trip takes only 50 minutes and will cost US $5,880 (one way). You will agree
these are quite impressive figures. However, for a flight to one of the 10
airports from our list you will have to pay even more.
The Richest Portal compiled a list of the world's airports, the hardest
hitters can afford the owners of private aircraft. The list shows the landing
fees for Boeing 767-400. The aircraft seats up to 50 people and is often used
as a personal vehicle. Surprisingly, the three leading positions in the list
are Japan's
airports. At the top of the charts Haneda Airport, better known as Tokyo International Airport. With each
aircraft landing there, collect tribute in the amount of US $ 6,850. And that's
just for permission to land! The airport receives almost 69 million. Passengers
per year, still retains the incredible level of punctuality. This also caused
by such high rates. On the second line – Tokyo Narita International Airport.
There you will be asked to shell out US $5,600 for a touchdown. And, in ranked
third, Japan Kansai International Airport – US $5,400,
respectively. Somehow, miraculously, out of all airports in the U.K. list, there was only Bristol Airport.
To land in Bristol,
you need to say 'goodbye' to your US $4,400. Bristolis slightly behind Toronto and the Canadian
Australian city of Darwin.
The only American representative in the list – La Guardia in New York. This airport will ask the owners
of private jets to pay US $ 3,950 for the opportunity to land in the "Big Apple".
A couple of unexpected guests in the list – The Irish city of Dublin Airport on
the eighth line, and Salzburg, Austria on the 10th.
Haneda

International Airport – Tokyo, Japan,
US $6,850.

Narita

International Airport – Tokyo, Japan,
US $5,600.

Kansai

International Airport – Osaka, Japan,
US $5,400.

Pearson

International Airport – Toronto, Canada,
US $5,200.

Darwin

International Airport – Darwin, Australia,
US $4,600.

Bristol

International Airport – Bristol, England,
US $4,400.

Chubu

International Airport – Nagoya, Japan,
US $4,300.

Dublin

Airport – Dublin, Ireland, US $4,100.
La Guardia International Airport – New
York, United States,
US $3,950.

Mozart

Airport – Salzburg, Austria, US $3,800.
Source – http://www.bizavnews.ru/